Come and play in Basketball Tournaments in France. Spring & Autumn 2022 #basketball tournaments
Around Easter May and June in France, several U16-U18 basketball tournaments are organized during week-ends.  During the Autumn, some tournaments are also organised especially in September before the season starts and during half term holidays in October-November. ComeOn Sport is delighted to present some of them and offer you the possibility to attend to these tournaments. Many tournaments are organised around Easter and in 2022, we will find some for your team !
Friendly games or preseason games are possible. We set them up for your team.
General details 
Tournaments start on Friday with the opening ceremony and celebrations and will finish on the Sunday or Monday with the trophy ceremony and awards. Only 12 teams will be able to enter the tournaments. 5 games for each teams. Gala dinner on the Saturday night for all teams. Snacking and music all days. An award will be given to the best players (boys and girls) as well as the best "fair play"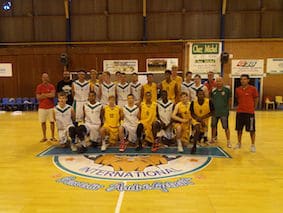 Accommodation in hotels or possibility of being accommodated in french families. Transport can be organized for foreign teams on request.
ComeOn Sport help every year many basketball teams in coming to France either to play some competitive friendly games or to attend to some basketball tournaments.
Basketball Teams that are interested in these tournaments can contact our agency and ComeOn Sport can hire coaches transfers and take care of you.
Price : 229 euros per person including accommodation in hotels, meals at the club and tournament entry.