Sports tournaments & festivals 2024-2025
Looking for a sport tour abroad or a youth tournament for next year? At the end of the season or during the season? Participating to sports tournaments is always challenging and exciting. When you decide to take your team abroad, it's always a great opportunities for learning.
Especially if you come to France. You'll see castles, churches, cafés, old towns and modern cities. You'll hear French accents, discover French boys and girls. You'll eat new food, see and learn things about the game they may never heard before. Participating to a tournament gives an objective to the team and the coach. No matter what the results is, it's always positive for the team and the players.
Participating to a youth tournament in a foreign country is a team building exercise and help individual players improve their game especially because the teams they play don't speak the same language and culture. Above all, it helps the players to get more confidence and that one of the main points! International sport tournaments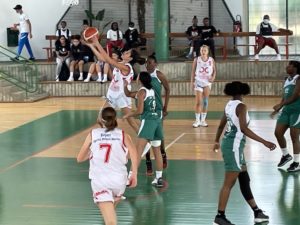 ComeOn Sport help your team in choosing the right tournament with the right level and if you have already found an event, then, we help you with all the logistical points of the trip! That's as simple as that! With our agency, you can leave all transport worries to us and therefore, you can enjoy your tour and tournament here. We look after all ground transport aspects of your trip, collect your team from the airport upon arrival and organise all transport services you need here. Do you want to visit France with your team and participate to tournaments or festivals organized in our country? If so, we will help you in making the good decisions and we will help your team in coming over and attending to the event. Wherever it is, our "French flair" will advise, assist and guide you in addition of giving your the best budget so that the tour is perfectly organized.

What do ComeOn Sport offer to your club or school on a sport tour?
The best options for the accommodations

The best locations and rates that fit your budget

The best access to the tournament or sport festival

The best transport options to reach the event or festival

The arrangement of training sessions and friendly games

Extra leisure activities

A full assistance with your group
Since 2005, ComeOn Sport helps foreign teams in finding tournaments or sport festivals in France thanks to our great network and knowledge. Wherever you want to go with your team, we will help you in finding the best options in terms of accommodation, locations, transport, leisure activities etc… With over 15 years of experience, we know how to organise a good sport tour!
ComeOn Sport and its staff can provide your club, sport academy or school with a full service from A to Z, from advising you where to go on tour, how to go and when to go up to the full organization of the sport trip. Organise a sport tour is a hard work and this is why we propose your our help and experience. Choose our agency in 2023. school tours