Do you want to visit France with your team and participate to a tournament organized in our country? If so, we will help you in making the good decisions and we will help your team in coming over and attending to the event. Wherever it is, our "French flair" will advise, assist and guide you in addition of giving your the best budget so that the tour is perfectly organized.
What do we offer to your club or school?
The best options for the accommodations 
The best locations and rates that fit your budget
The best access to the tournament or sport festival
The best transport options to reach the event or festival
The arrangement of training sessions and friendly games 
Extra leisure activities 
A full assistance with your group
Since 2003, ComeOn Sport helps forei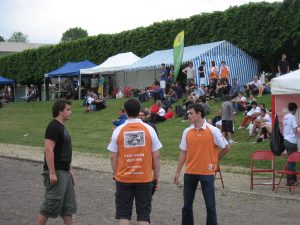 gn teams in finding tournaments or sport festivals and in organizing sport tours.
Wherever you want to go with your team, we will help you in finding the best options in terms of accommodation, locations, transport, leisure activities etc…
ComeOn Sport and its staff can provide your club or school with a full service from A to Z, from advising you where to go, how to go and when to go up to the full organization of the sport trip.