Sport Camps : looking for a pre-season trip in France?
With ComeOn Sport, it's easy. 
Relax, Discover, Improve, Perform and Play better.  We help your team in achieving your own goals. As a coach or a sport teacher, you are looking for a pre season tour, a sport camp or a special summer preparation for your team? Get in touch with us and ask us one of our special programs. We will get back to you and propose you a large choices of solutions. Our training camps situated i different parts of our country will be helpful. Organise your training camp with ComeOn Sport and as an unique operator, we help you to choose the best one. You will experience a service dedicated to your aims thanks to our agency.
ComeOn Sport help your team in finding the best solution for local transport and meals when it's necessary so that you stay focused on the event/training camp and objectives to reach.
Some examples of sport facilities we use in some sport centers situated i the West of France, the South of France or the East of France: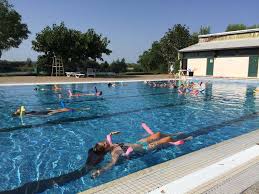 Area of 5,920 sq² and 12,109 sq²
Laminate wood flooring
Meeting rooms, Massage and treatment rooms
Markings and equipments : Basket Ball, Volley-Ball, Handball
Other equipments : 20 tennis tables, boxing ring, dojo 9,150 sq²
1 football and rugby field
goals and markings
2 basketball fields
4 tennis courts
2 gym centers
1 cardio area
1 fitness area
1 indoor heated pool : 161ft x 54ft
1 summer outdoor pool : 269ft x 134ft
ComeOn Sport completely organizes the pre season tour or sport camp for your team
ComeOn Sport help your team in finding the best accommodati
on and location where to stay so that no time is lost when driving to the event, pitches, fields, gymnasium or stadiums from the hotel. Also, regarding meals requirements, we help you in finding restaurants where your group can be accommodated all days or on special request so that your group don't loose precious time.