Sport Camps & pre-season sport tours.
If you want to come to France in order to prepare your next season, if you are looking for a sport camp, we are the agency to contact. Working with some of the best venues in Europe, with over 100 destinations for pre-season tours and working with over 50 training camps in France and Europe, at ComeOn Sport, to get prepared is easy and direct.
Relax, Discover, Improve, Perform and Play better.  We help your team in achieving your own goals for the next season. As a coach or a sport teacher, you are looking for a pre season tour, a sport camp or a special summer preparation for your team? Get in touch with us and ask us one of our special programs. We will get back to you and propose you a large choices of solutions. Our training camps situated in different parts of our country will be helpful. we help you to choose the best one.
At ComeOn Sport – ComeOn Tours, we are experts at organising sports and training camps in France and Europe (mainly in France) and this is why, thanks to our great experience, so many foreign teams choose our services for their winter camps or supper camps. You will experience a service dedicated to your aims and needs. ComeOn Sport also help your team in finding the best solution for local transport and meals when it's necessary so that you stay focused on the training camp and objectives to reach.
Tours preparation is a full time job that requires skills and knowledge. At ComeOn Sport ComeOn Tours, we know it. Time is money. Sport teams can rely on us. Not all of theses new actors have those requirements and this is why we will always take care of sport teams that rely on our expertise. We use a large range of Sport facilities et Sports centers accross our country : here is below some examples of sport facilities we use in some sport centers for your teams :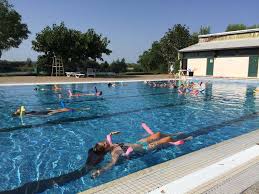 Area of 5,920 sq² and 12,109 sq²
Fully equiped weight rooms
Tarkett laminate wood flooring
Meeting rooms, Massage and treatment rooms
Markings and equipments : Basket Ball, Volley-Ball, Handball
Other equipments : tennis tables, boxing ring, dojo 9,150 sq²
Football and rugby pitches
Goals and markings
Basketball fields
Tennis courts
Dozens of Mountain Bikes
Gym centers
Cardio area (fully equiped)
Fitness area (fully equiped)
Indoor heated pool : 161ft x 54ft
Summer outdoor pool : 269ft x 134ft
Restaurants that provide players with tailored menus etc…
River and Ocean for practicing Paddle, Canoe, Kayaking, Sailing etc…..
Every year, thousands of children & adults, all players in different sports attend several sports camps across France and Europe, and launching a sports camp has the potential to be a very profitable business venture. This is why so many actors have entered this market for the last 10 years and made a disaster as they are not all prepared and skilled for organising sports camps.
ComeOn Sport-ComeOn Tours help your team in finding the best accommodati
on and location where to stay so that no time is lost when driving to the event, pitches, fields, gymnasium or stadiums from the hotel. Also, regarding meals requirements, we help you in finding the best venues and restaurants where your group can be accommodated all days or on special request so that your group don't loose precious time. Time is Money.