Rugby Tours in 2017 and 2018
Going on a rugby tour is always special and give a great end of your season. It provides an exciting opportunity for rugby players and rugby coaches to get to know each other whilst helping to establish an identity to the club or the team. A rugby tour is also an unique occasion to spend time with your team mate outside your club!
Tours often provide memories and friendships that will last a lifetime and build a very strong, camaraderie amongst the team.
As a coach or a sport teacher, considering a rugby tour is never easy and you may feel anxious before organizing it yourself. You must also however consider the aim of your tour carefully and when & where you want to go on tour. Paris, Toulon, Clermont, Lille, Normandy, Marseille etc.. are some of the destinations where we operate.
A premium service provided
Do you want to visit France with your rugby team? Do you want to come on tour over here or participate to a rugby tournament ? We will help you in making the good decisions. ComeOn Sport is more than a rugby tours agency or a Ground Operator. It's even more than a french company with a british mentality. ComeOn Sport is a specialist Sports Tours Operator and Sports Events Company that provide sports tours, sport packages and sport holidays for teams and groups since 2003.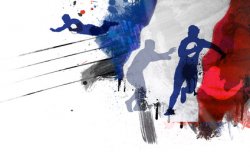 A rugby tour in France with ComeOn Sport is always a great tour. Why? Just because we are french and based in France. Since 2003, ComeOn Sport helps teams in organizing their rugby tours and attending rugby festivals that are organized in France and also in Belgium. Wherever you want to go with your rugby team and the lads, we will help you in finding the best options.
ComeOn Sport and its staff provide your club or school with a full rugby service from A to Z, from advising you where to go and when to the full organization of the rugby trip.
---
The French Flair
Being french with a british mentality to fit your requests. You want to come to France with your rugby team but because of your poor knowledge of french, you feel anxious organizing it? Contact us!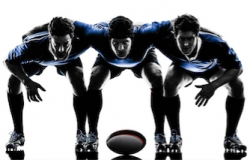 Choosing a French sport agency for discovering France on a rugby tour is probably the best choice you have ever made when deciding to do an exciting rugby tour. Working with the hotel industry, the transport industry & the tourist industry , we always use the best suppliers in terms of accommodation, transportation and activities and always calculate the best price and the fair price for each tour. Choosing the best locations for accommodations and transport providers is part of our work. We provide tailored global sports packages for leading sports teams, schools and clubs of all age groups and all levels of ability from veterans, senior sides and social teams to universities, schools and youths.
Sport tours and Teams Travel : why choosing ComeOn Sport
Strongly experienced, we always offer you the best services for your trip according to your needs and budget. Why spend more when you can spend less ??!! Tailor made rugby packages are made at the fair price.
For summer preparations, rugby tournaments or rugby tours, we provide rugby tours for professional or semi professional club and special rugby packages, tailored to specific and pre-agreed requirements for your pre-season preparation in France.
---
Testimonials of rugby clubs:
Bonjour, another Brilliant Tour, Great Company, Rugby, Beer, Wine and Food. Many Thanks from Wales!

A coach of welsh rugby Team, U16'. Wales, Toured Normandy fébruary 2016
I never really had the opportunity to thank you for the Perpignan tour. As a touring squad we really enjoyed the rugby challenge and the hospitality shown by the good people of France, outstanding! Within the club circles, we continue to promote the merits of touring and playing rugby in France, especially touring through your company.

A coach, Wales, Toured Paris Perpignan sept 2016
Thanks for everything. A great week-end !

A coach, Wales, Toured Paris May 2016
What a tour! Thank you so much for the organisation my friends! Merci for the wines too! We were exhausted but glad after this excellent tour to France

A rugby coach (U14) England. Toured Paris Easter 2016
Rugby Tours & exciting rugby packages - samples
Rugby Tour to Normandy

3 nights in 3-4-star holiday parks or hotels

Daily Breakfast
Transport in private coach
1 ou 2 friendly games with local/regional club
Visit of Arromanches and D-Day beaches
Assistance, Services, Travel Staff and French support staff

Price from 199 euros per person

Rugby tour to Perpignan

3 nights in 3-star hotels in seaside resorts or city center

Dailybreakfast
Transport from/to the airport
1 or friendly games with a local/regional rugby side
Transport in private coach
Assistance, Services, Travel Staff and French support staff
Option : Karting Sessions or mini golf
Option : Visit of Usap Stadium or Top 14

Price from 239 euros per person

Rugby tour to Paris

4 days / 3 nights in 2 or 3-star hotels

Daily breakfast
Transport from CDG or Beauvais airport in private coach
1 or 2 friendly games with local/regional rugby club
Visit of the Stade de France Stadium
Visit of the Eiffel Tower
Assistance, Services, Travel Staff and French support staff

Price from 249 euros per person

Rugby tour to Champagne Region

4 days / 3 nights in 2 or 3-star hotels

Full breakfast
1 or 2 friendly games with local/regional rugby clubs
Visit/Tour cellars of some famous champagne makers
Visit of the town of Reims or Epernay
A tour dinner in a restaurant in town
Assistance, Services, Travel Staff and French support staff

Price from 219 euros per person

Rugby Tour to Bordeaux

3 nights in 2 or 3-star hotels in the city center

Daily Breakfast
Return coach transfers from Bordeaux airport or Bergerac
Transport in private coach for the rugbygames
1 ou 2 friendly games with local/regional club
Assistance, Services, Travel Staff and French support staff
Option : visit of Arcachon and Dune du Pyla/Day trip to the Ocean
Option : karting or paint balling sessions

Price from 219 euros per person
Some of the past Rugby Tours & Rugby Festivals
In over 12 years, over 1000 sports teams from all over the World and especially rugby clubs, schools & colleges have come on tour with ComeOn Sport :
Leinster Branch, Saracens RFC, Tunbridge Wells RFC, London Wasps, Esher RFC, Westcliff RFC, London Scottish FC, West of Scotland RFC, Huddersfield RFC, Eastbourne College, Dunstablian RFC, Cornwall RFC, Clongowes Wood College, St Mary's College, Pulborough RFC, Twickenham RFC, Newbridge College, Windsor RFC, Eastbourne RFC, Marr RFC, Mold RFC, Bolingey Barbarians RFC, Cornwall RFU, Provincial U17 team South Africa, U19 national selection South Africa, etc….
What about you? Do you want to come over and use our sport travel services ? Wanna come over in 2017? Looking for a rugby tour in 2017? Feel free to get in touch with us and have a look at our news to find out new destinations and tournaments!